Master The Skills Of Real-World Self-Defense With Our Krav Maga Classes
Don't let danger catch you off-guard. Our Krav Maga Classes can help you face life with complete self-confidence and stay prepared for whatever comes your way.
This incredible self-defense system is designed to equip you with instinctual strikes and strategies and react to a threat without wasting a second.
And guess what? We're offering this program for all experience levels. Just fill out the short form on your screen to learn more, or click the button below to take advantage of our introductory trial offer!
Why Is Krav Maga Right For You?
The simple answer is this: we all need to be ready to defend ourselves and our loved ones at a moment's notice.
That's exactly what Krav Maga was built for. Women excel in our Krav Maga program.
It doesn't matter if you're in great shape or you haven't been active in years. Our team at Anaheim Krav Maga is here to teach you the skills and strategies of this incredible discipline. We'll have your back as you develop your technique and improve your efficiency in every movement.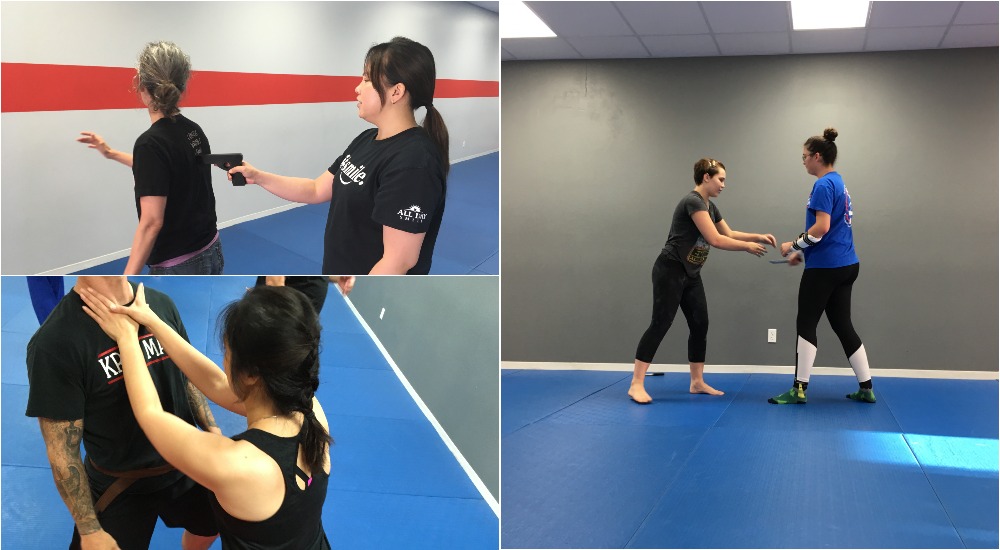 Join us in Anaheim today for:
Lightning-quick strikes from any position
Defensive strategies against multiple attackers and armed assailants
Targeted kicks and punches to maximize your efficiency
The ability to maintain a clear mind in high-stress situations
Oh And Don't Forget: We're Putting You Through A Total-Body Workout
Krav Maga isn't all about size and strength. It's about timing and efficiency.
But that doesn't mean you don't want to be in the best shape possible when you're faced with a dangerous situation. Real-world altercations are exhausting and they'll leave you gasping for breath in just a matter of seconds.
We're helping you stay ready. Our Krav Maga classes challenge you to get the most out of your body. We ask you to dig deep and give it your all. And then we ask for even more.
At Anaheim Krav Maga, we're helping people of all experience levels:
Burn fat and build lean muscle tone
Develop functional strength across your entire body
Improve your cardiovascular endurance
Build incredible speed, strength, and agility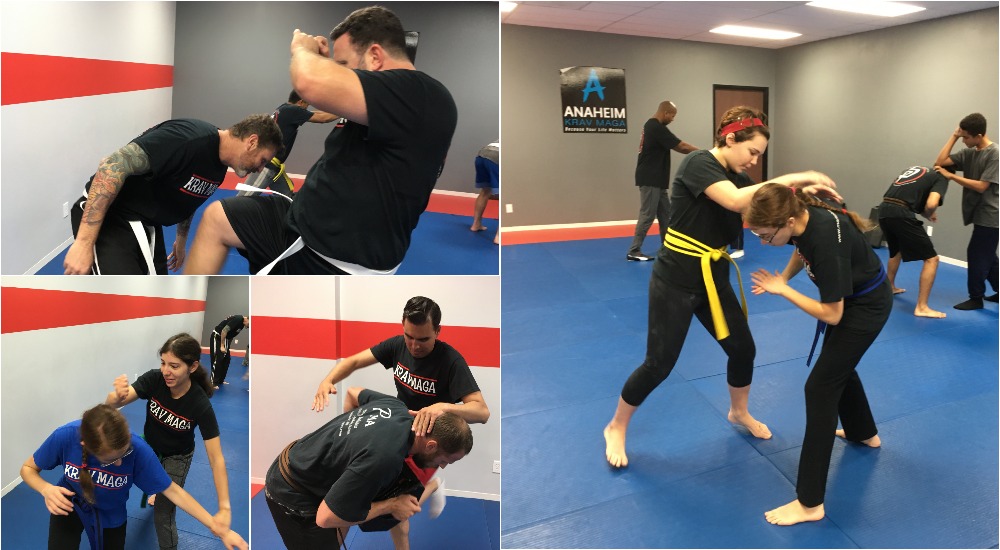 Don't Wait Until It's Too Late. Our Krav Maga Classes Can Help Anyone In Anaheim See Results
If you're ready to blend the best aspects of functional fitness training and real-world self-defense, come see us at Anaheim Krav Maga today. We're helping men and women all across our community find success with professional coaching and unwavering support.
Take on the best Krav Maga Classes in Anaheim today. Just fill out the short form on your screen to learn more.