Challenge Your Body And Have Fun In The Process With Our Fitness Kickboxing Classes
At Anaheim Krav Maga, we're putting some energy back into your workout routine with an incredible Fitness Kickboxing program that can help you see real results and have fun in the process.
This heart-racing workout combines fat burn, strength gains, and effective striking skills ALL INTO ONE SYSTEM. We're helping complete beginners and experienced athletes find success.
Just fill out the short form on your screen to learn more today!
Why Is Our Fitness Kickboxing Program Right For You?

For most of us, working out is a pain. It's tough to get motivated and once you are motivated, it's tough to do more than just the bare minimum.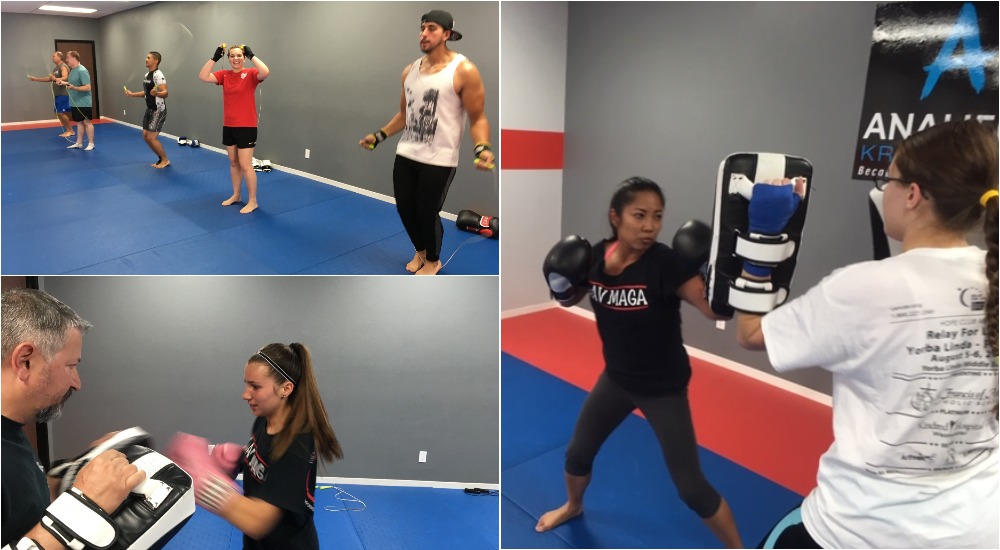 Not anymore.
Our Fitness Kickboxing classes are making your workouts fun. We're helping you challenge your body and enjoy every minute of it.
From day one, you'll take on a high-energy workout that pushes you through stand-up striking and heavy bag work. And yeah, we'll have your back every step of the way.
Come see us in Anaheim today for:
Effective self-defense skills for any situation
Healthy, sustainable fat burn and weight loss
Improved strength and muscle tone
Boosted heart health and cardiovascular endurance
In No Time, Our Training Can Impact Every Aspect Of Your Life
Think about it: we all know that exercise is essential to a healthy lifestyle. Imagine the improvements you could see if you actually enjoyed your workouts and felt motivated to train.
That's what we're offering here at Anaheim Krav Maga.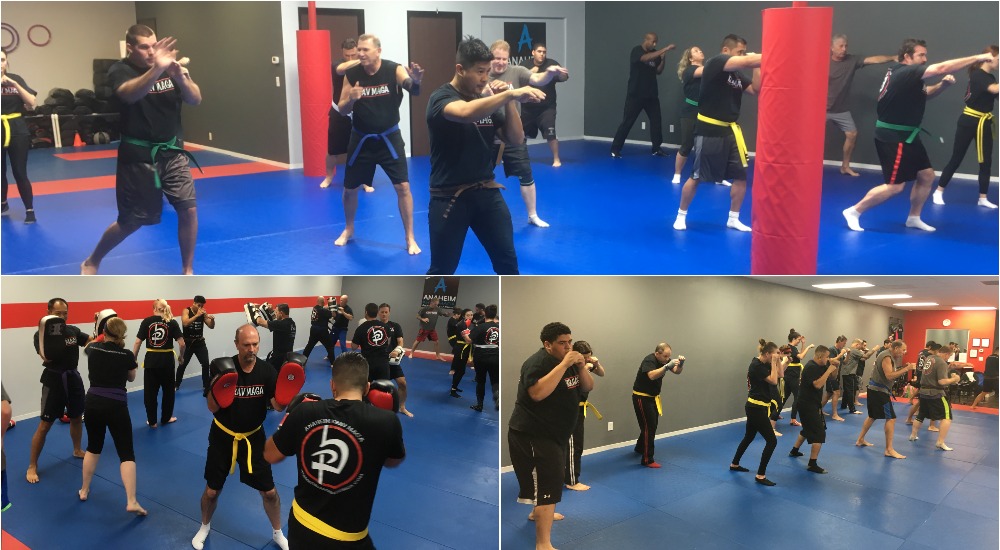 Our Fitness Kickboxing Classes surround you with professional coaches and incredible support. We push you through new challenges each and every week. And we help you celebrate every single success.
In no time, you can enjoy:
Boosted energy levels
Reduced stress
Improved focus
Unwavering self-confidence
Get Started Today With The Best Fitness Kickboxing Classes In Anaheim
If you're looking for a new way to train, we have the answer here at Anaheim Krav Maga. Our Fitness Kickboxing classes are helping men and women all across the community find success. You could be next.
Just fill out the short form on your screen to learn more!